This article will explain how to complete the Avalaunch KYC. The application can be found at: avalaunch.app/account/kyc.​
If you have any intention of ever participating in the platform, you will need to go through verification at some point.
Avalaunch KYC How-To
The KYC process is very simple and will allow you to create an account which is then linked to your verified KYC application and C-Chain Address.
Submitting your KYC application is also used to link your C-Chain address to your approved KYC application.
Step 1: Create an Account
When you land on the Avalaunch Launchpad, scroll down to "1. Sign Up and KYC" and click "Start the KYC Process →".
​From there, you will be taken to this screen:
​Step 2: Register
You will be able to register your account with either an email address, Twitter or Facebook Account. Every Avalaunch account will also require a phone number capable of receiving text messages as an additional verification measure.
Enter the required information and click "Create Account." If you would like to sign up with either Facebook or Twitter, simply click the preferred network and authorize access.
​Step 3: Verify Your Wallet
You will then need to verify your wallet and connect it to your account by signing a message with MetaMask. First, make sure you are logged into MetaMask with your preferred address and connected to the Avalanche network, then click "Verify Wallet."
​Then, click "Sign" in MetaMask.
After signing, you should see that your wallet has been verified.​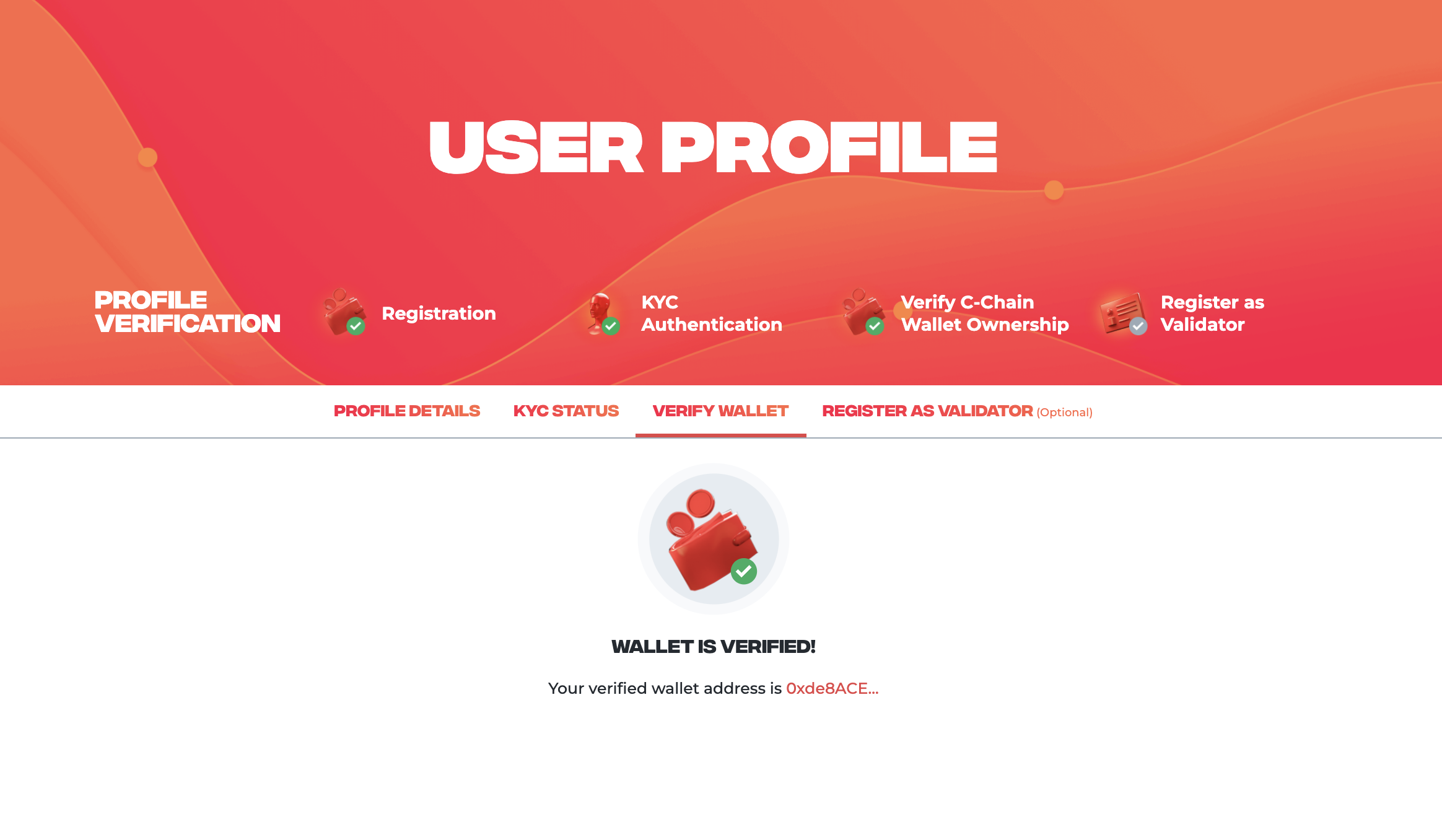 This is the wallet you will use for allocation staking during sales.
Step 4: Complete KYC
When you are ready to complete KYC, click "Start KYC."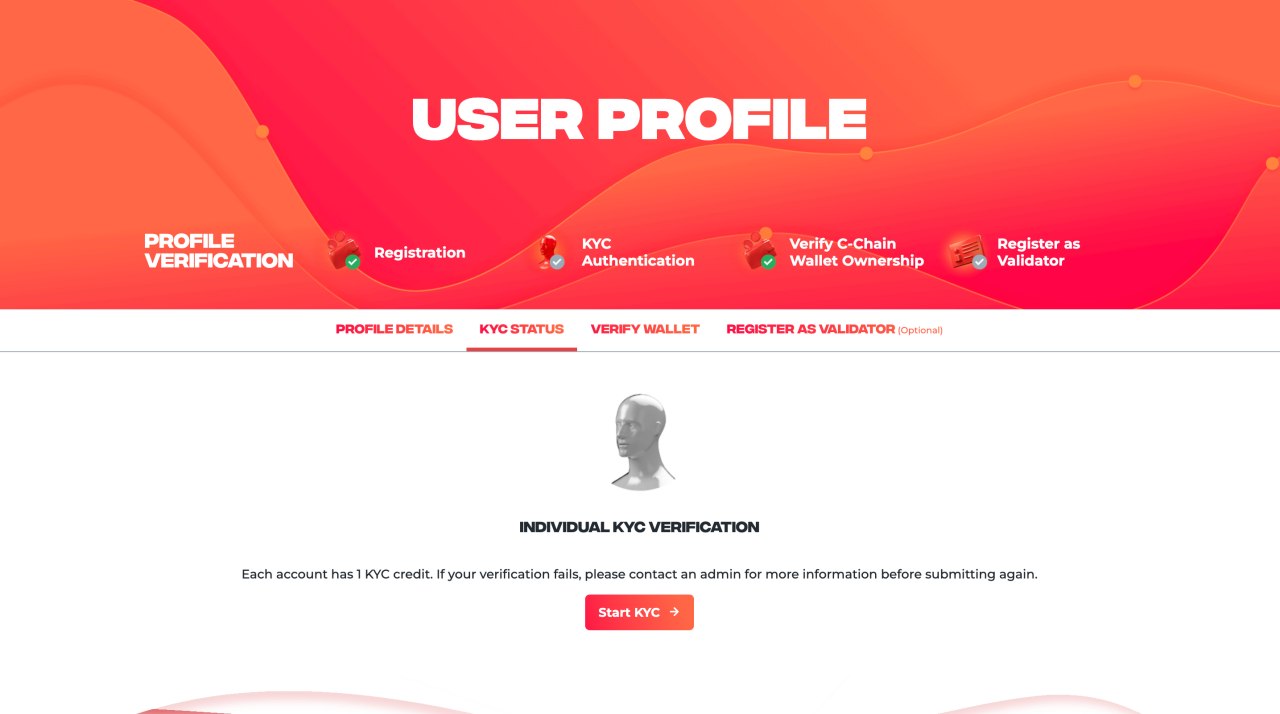 You will need one of the following to complete the KYC application:
If you are a resident of one of the following countries, at this time, you will be prohibited from participating in Avalaunch sales: United States, Antigua and Barbuda, Algeria, Bangladesh, Bolivia, Belarus, Burundi, Burma (Myanmar), Cote D'Ivoire (Ivory Coast), Crimea and Sevastopol, Cuba, Democratic Republic of Congo, Ecuador, Iran, Iraq, Liberia, Libya, Magnitsky, Mali, Morocco, Nepal, North Korea, Somalia, Sudan, Syria, Venezuela, Yemen, Zimbabwe
After completing your KYC, your verification will be confirmed within the app.​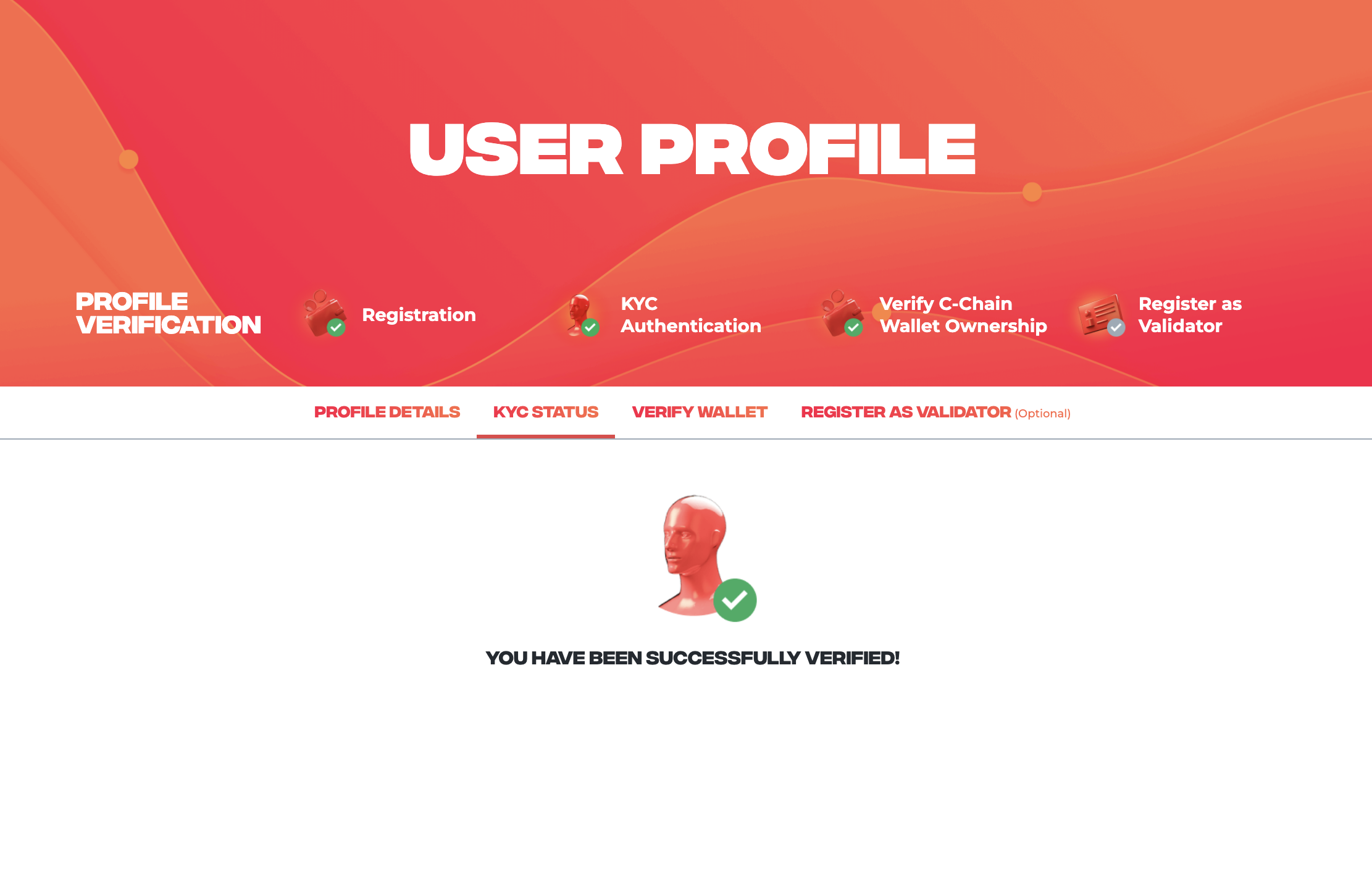 That's it! You are now ready to participate in Avalaunch allocation staking and sales.
Why the KYC Exists
In addition to helping Avalaunch successfully navigate the ever-changing regulatory landscape of cryptocurrency, the KYC process offers Avalaunch a few benefits:
Eliminates the possibility of multiple accounts on the platform, ensuring a fair distribution of allocations amongst our community.
Blocks bots and whales from dominating sales.
Affords Avalaunch the strongest legal footing possible so we can continue to build great products and develop relationships that accelerate Avalanche.
Avalaunch is positioning itself for the years, not months, to come. Many projects, particularity large, well-funded efforts require this type of infrastructure, and we want to make sure we are built to support them.
One final note: If you are unable to KYC due to geographical restriction, there are still ways for you to participate in, and benefit from, Avalaunch. We are engineering an entirely new type of launchpad experience and sales will be just one way to grow alongside Avalaunch and the entire Avalanche ecosystem!